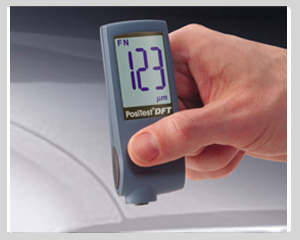 D F T Inspection
Many things contribute to a quality painting, coating or lining project. When quality control is mentioned in regard to an industrial coating application, people tend to focus in on the field quality control inspection as the only key to success. Let's not forget the need for proper specifications, the proper material selection, quality made materials and realistic schedules that allow for everything to come together in sequence.
LRUT is performed using a system which is made up of a low frequency flaw detector, a pulser receiver unit, some transducer rings, and a laptop computer which contains the software that controls the system.
COATING APPLICATION
Wet film thickness, dry film thickness. Was it applied by brush, roll or spray, Airless or conventional These things make a difference to someone investigating a failure. DFT to be tested By elcho meter OR Standard DFT Gauges in micron.